Last updated: 4th of December, 2016.
I was born in Hungary on the 30th of September, 1981. My hometown is named Polgárdi. From June, 2015 I live / spend the majority of my time in Székesfehérvár.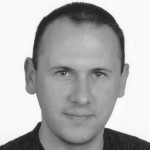 In my childhood I wanted to be a zoologist after I read The Amateur Naturalist by Gerald Durrell. Later I had to find a new passion as it turned out that it is not so easy to make both ends meet if you are a zoologist – at least if you live in Hungary. So after the secondary school I attended a tourist guide course and followed that path later on. I studied tourism and hotel management at the college. I worked as a receptionist after college for a while but I felt that I need new challenges and I wanted a job, which make it possible to have some spare time during the weekends.
I was looking for a new job and fortunately I found one. In 2006 I started to work as an internal communications specialist. To improve my knowledge about communications I studied several courses during the years – mostly on Saturdays. Later I was intranet specialist, online strategist and online marketing associate. You can read more about these parts of my life in my first blog post.
Until January, 2017 I worked as an Employee Engagement and Communications Specialist at Citibank, in Budapest. If you are interested in my pro life you can check my LinkedIn profile.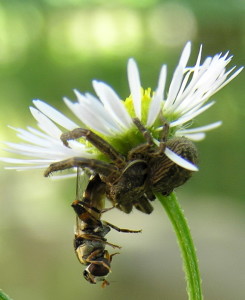 In my spare time I learnt salsa dancing (Cuban-style).
I'm an online marketing addict so I spend a lot of my time online. I write a blog in Hungarian about online communications. I have two Twitter accounts:
csabaszucs (in English, mostly pro related, internal communications, online marketing)
szucscsaba (in Hungarian, mostly personal stuff but pro related things, too)
On weekends I like to discover the countryside of Hungary with my girlfriend – if the weather is fine.
Also a few times if I can I make some macro photos about the creatures around us.