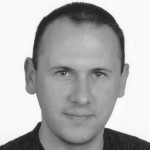 Last updated: 4th of December, 2016.
During the past years I gained experience in the field of internal communications. Years ago when I received an internal communications specialist position I did not know a much about the tasks and responsibilities of the role. Why I was chosen? Because the person in that role – the other internal communications specialist – at that company (DENSO Manufacturing Hungary Ltd.) needed some help. English language knowledge and people skills were the ones required for the job.
Soon I started to learn a lot about internal communications in an autodidact way. I mostly browsed for materials related to the field and I was quite active on Twitter. I even started to write a blog – but I made private after I got a new job -, which had some readers in the past. It was not my goal to be recognized for the sharing and publishing of my experiences, pro tips and resources. I just thought others could find them useful.
To improve my knowledge in the field of communications I studied public relations at college on Saturdays while I worked for DENSO.
In the past – while I was working for Vodafone Hungary Ltd. -, I provided some guest posts to the blog of Rachel (Miller). If you work in internal communications you must know her at least via her blog. Here you can take a look at those posts if you are curious about them:
During my time at Vodafone I was in an internal communications role but I was responsible mainly for the intranet. I am interested in the digital world, especially the online part of it – so this position was really a good fit.
Life long learning is not only a cliche to me so I studied strategic marketing at the college on Saturdays while I worked for Vodafone.
Later changing jobs I had online marketing tasks and responsibilities. During that time I studied digital marketing on Saturdays at the college. (Yes, a lot of Saturdays … to sum it up I studied for 4 years on Saturdays and completed the above mentioned three courses.)
18th of February, 2013. There was a new job. New challenges. I can honestly say that I was really satisfied with that job. (Employee Engagement and Communications Specialist at Citibank.) Unfortunately, all good things must come to an end as they say. My role was transferred from EMEA to NAM. From the middle of January, 2017 I am no longer an employee of Citi.
At first I thought here on this blog I will share my thoughts about the internal communications field with you. I wanted to share with you how to do a certain set of things that tie into the internal communications business. Especially I wanted to share my ideas related to:
the blurred lines between external and internal communications because of social media
utilizing online marketing strategy, tactics (tools and resources)  in internal communications
the human side of internal communications
I planned to write short posts, which could inspire you or help you in some way related to this field.
However, after a lot of changes in my life I decided that internal communications as a topic will be only one of the many I will write about. Post will be related to communications but not only internal comms but also marketing communications, especially digital marketing. I plan to approach the subject from the human side of the things, meaning I want to focus on  the topics of (know your) audience and community (management).
You can leave comments here on the blog or if you wish just @ me on Twitter. If you have some questions, which you want to discuss with me you can contact me via email at csaba [at] csabaszucs [dot] com Tell me if you agree with me – or when you disagree on anything, which I write here. To sum it up: your feedback is appreciated, and encouraged.
Connect me via LinkedIn if you wish. (If you do so then please indicate you found me via this blog.)